---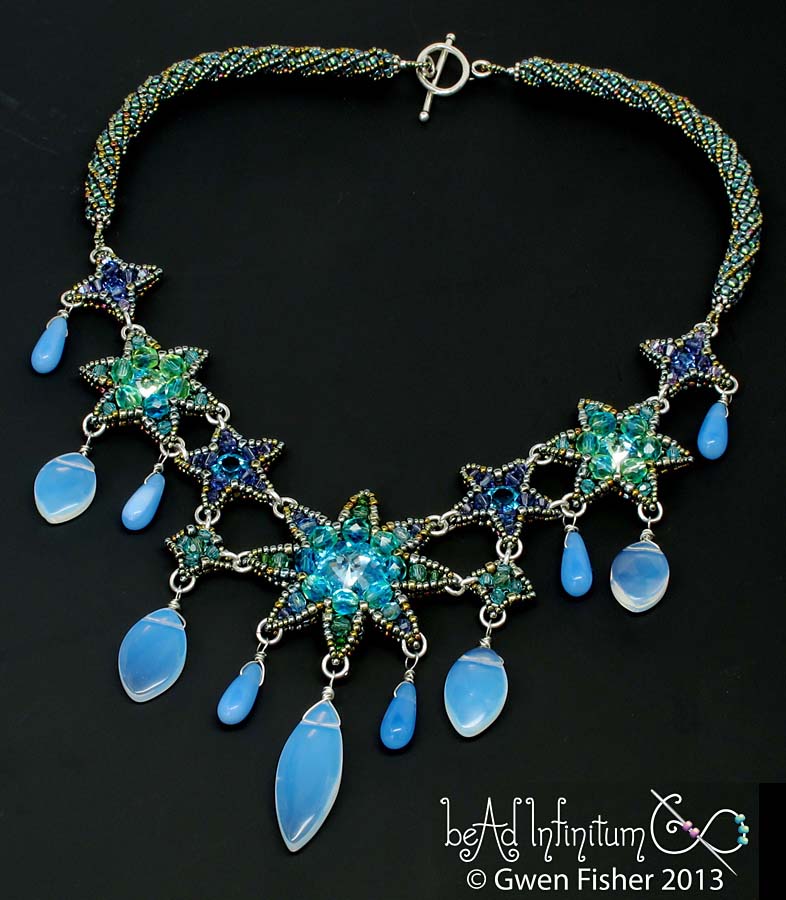 Starburst Galaxy Water Necklace
by Gwen Fisher
Gwen used all the stars in the Starburst Galaxy Water Kit to make this necklace. Notice how the stars have different numbers of points? And how some points are long and some are short? Explore a variety of combinations of size and shape to make your own twinkling nebula with our Starburst Galaxy Pattern.
We taught this design in a workshop at the Bead&Button Show 2013. The students loved the blues and greens in the Water kit! Be sure to check out this necklace made from the Starburst Galaxy Fire Kit as well.
We sell patterns and kits for the Starburst Galaxy in our shop. Do you like the rope that completes this necklace? We call that Twisted Cubic Right Angle Weave. Find the inexpensive pattern in Gwen's Etsy Shop.
All images, designs, and text on this site © 2005-2014 Florence Turnour and Gwen Fisher. Permission required for any capture or reuse.
beAd Infinitum, P.O.Box 8074, Long Beach, CA 90808