---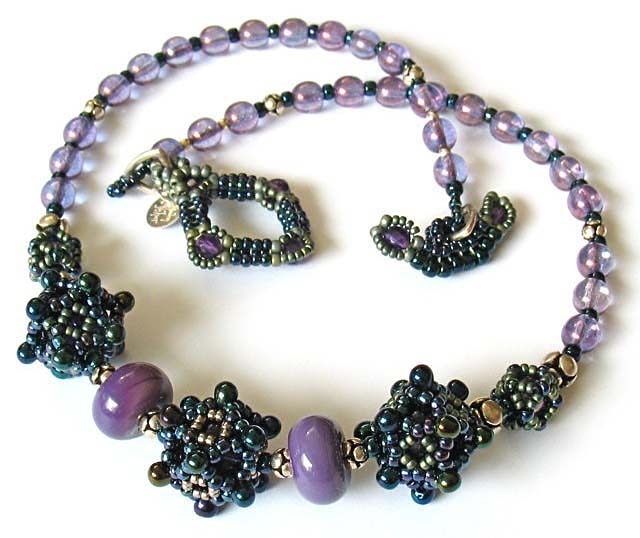 Purple Meteor Necklace
by Gwen Fisher
This beaded bead necklace includes five Cuboctahedron Beaded Beads, and is finished with a Herringbone Toggle Clasp The beaded beads twinkle in shades of metallic navy blue, shiny silver and matte silver. The beaded beads are interspersed with two hand made borosilicate glass beads in purple, and a bunch of Bali sterling silver. More purple glass beads finish the back. The colors remind me of a night sky.
Check Gwen's Etsy site for this and other beadwork for sale.
All images, designs, and text on this site © 2005-2014 Florence Turnour and Gwen Fisher. Permission required for any capture or reuse.
beAd Infinitum, P.O.Box 8074, Long Beach, CA 90808