---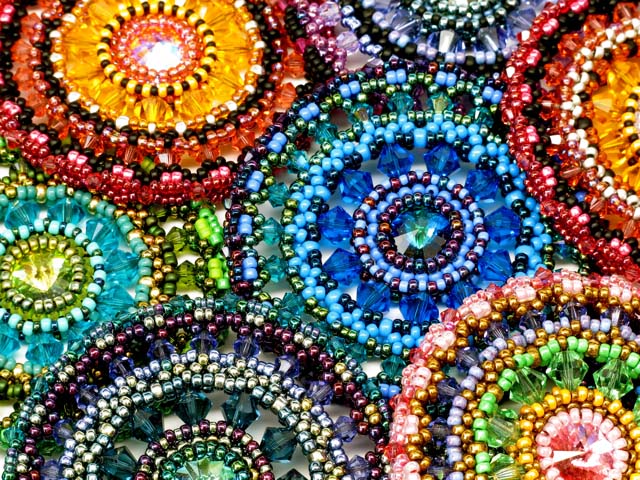 Pile of Color
by Gwen Fisher
Gwen says she likes to experiment with the wide variety of beautiful color combinations available when you get to select 22 different colors in the Color Medallion Pendant. We taught the Color Medallion at the Bead&Button Show in 2013. Our students enjoyed a short tour of color theory as well as the strategies for choosing color and do-it-yourself coloring page found in the pattern.
We sell patterns and kits for the Color Medallion in our shop.
All images, designs, and text on this site © 2005-2014 Florence Turnour and Gwen Fisher. Permission required for any capture or reuse.
beAd Infinitum, P.O.Box 8074, Long Beach, CA 90808