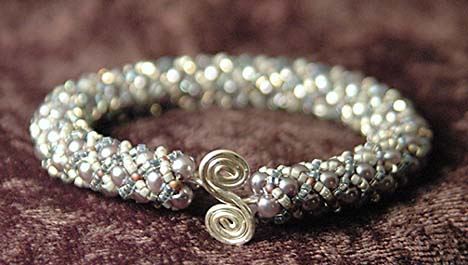 Bangle Variation


by Nancy Horner of Middle Earth Wire
(Bismark, ND)

Instead of joining the two ends, she slid it onto some 18 gauge wire and swirled the ends to serve as a clasp.

Follow this link to see more of Nancy's bead and wire work on her web site.

Free instructions for the Crystal Bangle.