---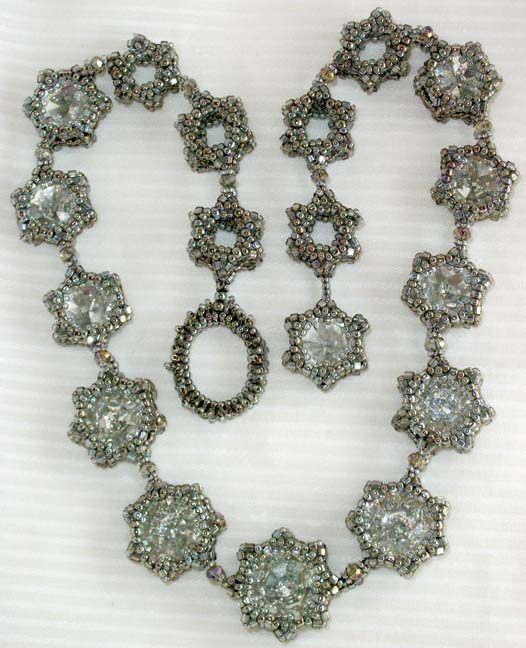 Prismatic Infinity
by Sharon Wagner
Sterling Heights, Michigan
Sharon said, "I purchased these rivolis at B&B last year and they have taunted me, dancing around in a variety of design ideas ever since. A couple of weeks ago, I had an epiphany. The Infinity Prism pattern loomed before my eyes...remember my ribbon piece back in January? I realised I had another way to use the prism and incorporate my rivoli stash. Yippee!" Yippee, indeed; what a striking piece of jewelry.
Find Infinity Prism patterns and kits on beAd Infinitum's Kits page.
See more of Sharon's beadwork on her new blog, Yadasi.blogspot.com, and find more photos of her work on her Facebook page, where she is known as Yadasi Beads.
All images, designs, and text on this site © 2005-2014 Florence Turnour and Gwen Fisher. Permission required for any capture or reuse.
beAd Infinitum, P.O.Box 8074, Long Beach, CA 90808