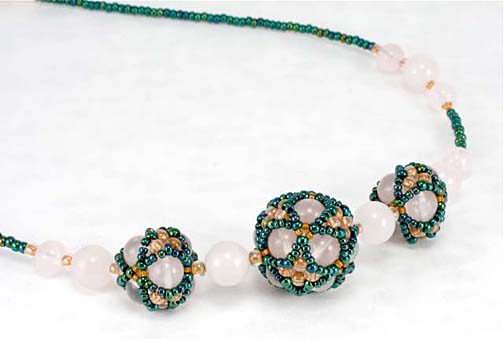 Octahedral Cluster Necklace
by featured guest artist
Cindy Holsclaw

Cindy flanked this rose quartz Octahedral Cluster with two matching tetrahedral beads, which she also made with the Lace Overlay technique.
Find the pattern for the Octahedral Cluster on our Kits page.
See more of Cindy's fabulous beadwork in her Etsy shop!
All images, designs, and text on this site © 2005-2014 Florence Turnour and Gwen Fisher. Permission required for any capture or reuse.
beAd Infinitum, P.O.Box 8074, Long Beach, CA 90808