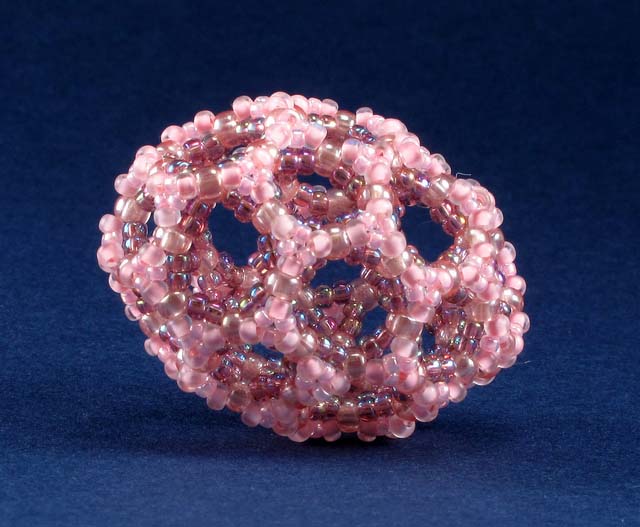 Infinity Egg
by featured guest artist
Cindy Holsclaw

Cindy says, "This 'Infinity Egg' measures 1 1/2 inches long, and just over 1 inch wide. It's surprisingly stiff and stable for such a hollow structure. It's a little big for a pendant, but it would make a nice ornament for an Easter Egg tree." Cindy has made a variety of beaded eggs and origami eggs; follow these links to her blog to see more.
Find the pattern for the Infinity Dodecahedron and the Infinity Prisms, where you can learn the Infinity Weave technique, on our kits page.
See more of Cindy's fabulous beadwork on the world wide web:
All images, designs, and text on this site © 2005-2014 Florence Turnour and Gwen Fisher. Permission required for any capture or reuse.
beAd Infinitum, P.O.Box 8074, Long Beach, CA 90808