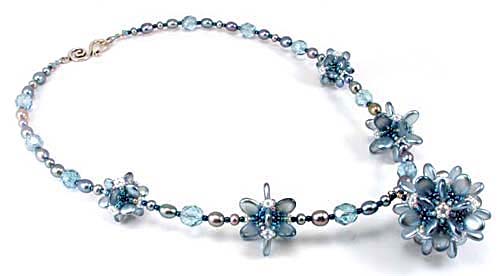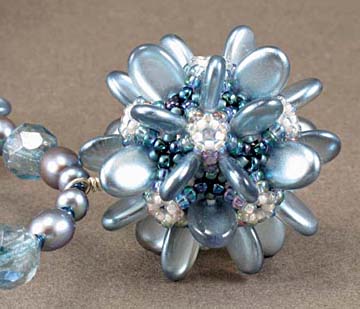 Circle Starburst Necklace
by featured guest artist
Cindy Holsclaw

This Circle Starburst features elongate nonstandard Czech lentils, giving it an even bigger burst. It is accompanied by smaller beads also made using the Sparkle Eye technique.
Find Cindy's pattern for the Circle Starburst Beaded Bead on our Kits page.
See more of Cindy's fabulous beadwork in her Etsy shop!
All images, designs, and text on this site © 2005-2014 Florence Turnour and Gwen Fisher. Permission required for any capture or reuse.
beAd Infinitum, P.O.Box 8074, Long Beach, CA 90808