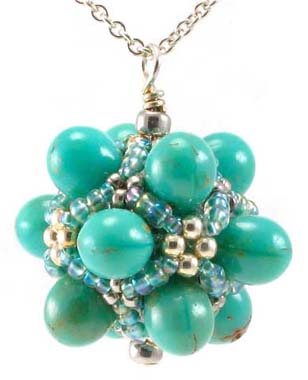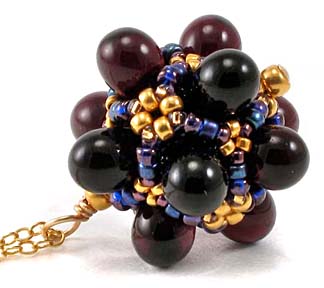 Balloon Box Pendants
by featured guest artist
Cindy Holsclaw

The Balloon Box Beaded Bead looks as good as a pendant as it does strung in a necklace. Find Cindy's pattern for the Balloon Box Beaded Bead on our Kits page.
See more of Cindy's fabulous beadwork on the world wide web:
All images, designs, and text on this site © 2005-2014 Florence Turnour and Gwen Fisher. Permission required for any capture or reuse.
beAd Infinitum, P.O.Box 8074, Long Beach, CA 90808